Ya..
I'm sick.. yet still can whip up a meal!
Dun worry.. no bacteria were exchanged during the course..
What did I cook?
Hamburger patties (yes... all made from scratch), cauli-prawns, beancurd-wrapping chicken in eggy mushroom sauce and... my Aglio Olio! :P

Sorry.. not in the mood to give recipe.. but..
Pics to show the food.. (and yes.. I have packed some for my lunch and hubby's breakfast tmr with the tupperware my mum bought for me since she saw me packing food every time I cook extra since dunno how many years ago... we've been like using the plastic food containers so she bought me these.)
Now.. dun get hungry...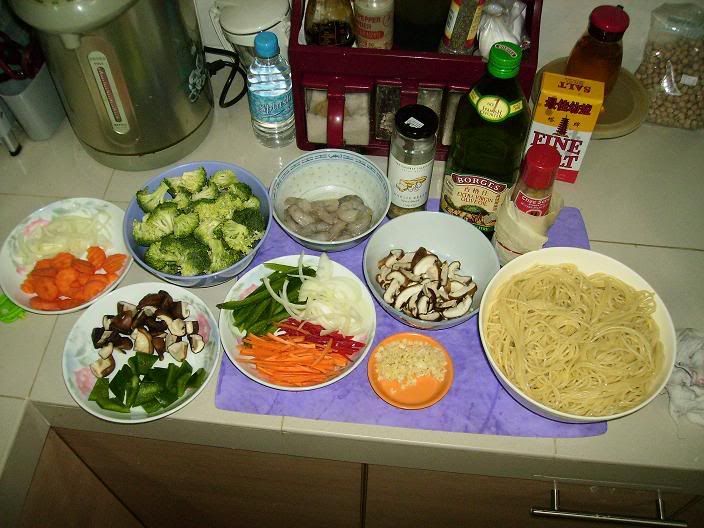 The ingredients... I usually separate all the ingredients according to the dishes beforehand..
Once you marinate your meat, mould them nicely.. and place them in plastic wraps (i cut up those plastic bags into halves) before u put into the fridge. When u need them, just take it out..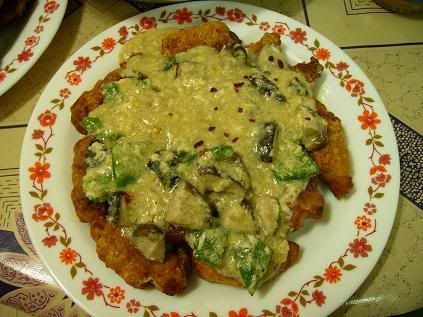 This is.. fried beancurd wrapped chicken.. with egg+mushroom+green capsium sauce.. FUSION..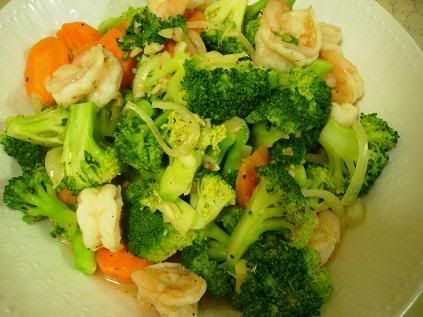 This is my specialty hor.. restaurant standard (like real). LOL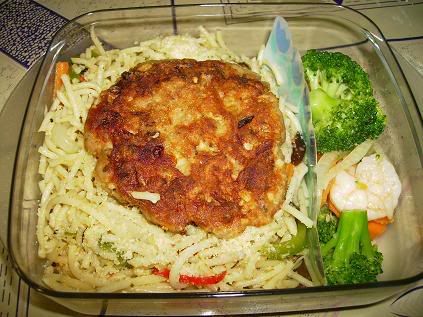 The lunch for tmr... I doubt I'll have time to eat breakfast.. so i'll keep it for lunch. Just need to heat it up. Wondering when I can stop using those filmsy food seperaters...
My tupperware and Spork! It's a spoon + fork + knife combo.. you can get it at Robinsons! I'm waiting for my mum to get me the tupperware for soups.. wanna make minstrone soup and bring to work...
Ok... if you are tempted.. go ahead.. ask me for the recipe! LOL :P